A Service Disabled Veteran Owned Small Business (SDVOSB)


WELCOME TO TELMEK TRANSPORTATION SERVICES

CONTACT US TODAY!

888.583.5558 press #4

New customers receive 10% off orders for the remainder of 2013 SAVE SAVE SAVE


Hours available: Weekends & Off Hours Delivery Don't Wait, Call Us Now!
We are committed to providing top quality courier service. Our cost effective rates, reliable service, friendly and professional drivers make us a smart choice for your courier needs.
Our convenient location allows us immediate and easy access to major highways which affords us the ability to provide speedy service. Our experienced drivers are highly knowledgeable of the South Jersey, Tri-state area. This allows you to get your delivery where you need it to be fast and efficiently!

Whatever courier service you require, we will do our very best to meet your business' needs professionally, fast and efficiently. Don't hesitate to contact us with your courier requirements, as we always want to help.

In the meantime you can reach us at 1-888-583-5558 and by fax at (609) 288-6770. We are looking forward to hearing from you. You can also contact us at our e-mail address:infotel@telmekss.com.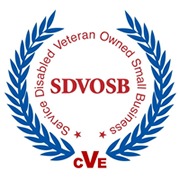 We can provide you with information regarding current services. Future emphasis of our site will be on new services. This topic shall certainly be of interest to you. Check this site for future updates.

TELMEK LLC